From 26 February to 8 May 2011, the Cultural Affairs Bureau will present Written in Water – Works by Erik A. Frandsen. This exhibition, housed at the Tap Seac Gallery will showcase some twenty pieces of art, including stainless steel engravings, mosaics, and installation works.
Erik A. Frandsen is a self-taught artist from Denmark. His creative method favours the ingenious combination of different media and materials. By combining multiple layers of resources with an assortment of images, Frandsen creates new and innovative visual effects. Throughout his creative career, he has continued to explore the application of new and novel materials, and searched for fresh and creative working methodologies.
The stainless steel engravings featured in the forthcoming exhibition highlight the unique properties and characteristics of the material. Icy cold colours and tranquil motifs combine with the reflections of the viewing audience to create a variety of illusory moving images.
In the series of mosaics, Frandsen explores themes from everyday life. His careful observations, and the exploration of distinct lines create a unique perspective, which is central to his artistic expression. With his series of stainless steel works painted without brushes, colour or canvas, Frandsen offers a highly original take on contemporary painting.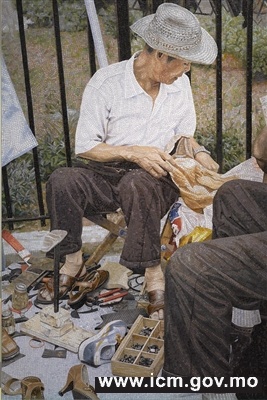 Caption: mosaic Shoemaker, China Town, New York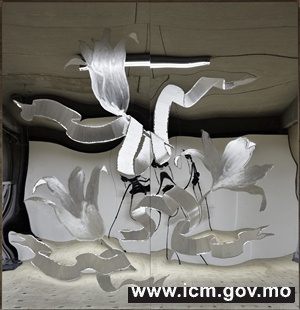 Caption: stainless steel engraving Frozen Moment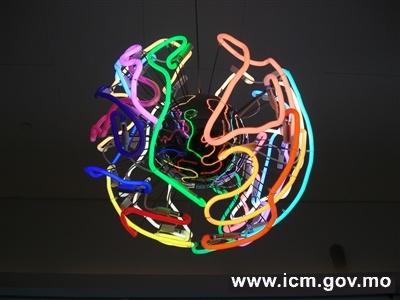 Caption: installation work Neon Light